What Is Your Practice Worth?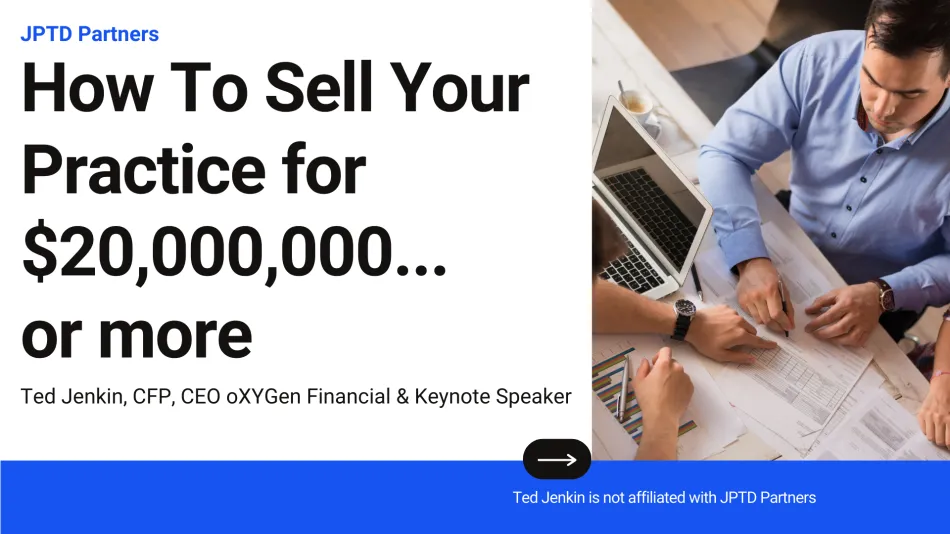 How To Sell Your Practice for $20,000,000 or More
1 Hour Webinar
Join guest speakers, Ted Jenkin and Scott DiGiammarino in their most popular webinar series. In an hour they will cover what the marketplace looks like for firms looking to monetize some or all of the practices, share their real experiences with M&A, and insights into how you can prepare your business and maximize your enterprise valuation.
Request a Consultation with JPTD Partners
JPTD Partners is a boutique consulting firm with more than 140 years of experience that assists financial advisors in maximizing their practice valuations when they are ready to sell part or all of their business. We work with various private equity and purchasing firms that specialize in financial advisory and asset management acquisition.